Take Back Your Freedom to Function
Improve Your Quality of Life Through Purposeful Movement
LV Physiotherapy offers evidence-based physiotherapy services customized to your unique needs and goals, helping you rehab and move pain free.
Serving St. Catharines, Niagara Region and surrounding communities.
It's frustrating to be sidelined from everyday tasks due to injury or pain. We can help.
Come to LV Physiotherapy St. Catharines to experience our approach to rehab.
Be Surprised by Physiotherapy That's Different
Friendly Team Who Cares
From the moment you reach out, you'll always be treated like an old friend. 
We put quality and compassion back into therapy. During every appointment, you get full, undivided attention from a highly-trained, registered physiotherapist in a private treatment room. 
Personalized Care Plan Created Just for You
Your experiences and injury are unique. And your treatment plan is too. Receive the latest, evidence-based treatments customized to you and your injury.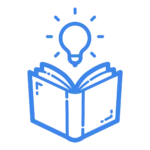 Team of Experts
As leaders in healthcare and by continuously improving our philosophy of care, our team of St. Catharines physiotherapists are experts in pain management and physical rehab.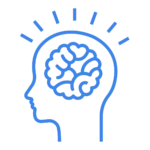 Lifelong Neurological Rehab
Personalized treatment for neurological conditions such as stroke, Parkinson's disease, spinal cord injury and Multiple Sclerosis.
No matter your sprain, strain or pain. Get back to living.
Think of LV Physiotherapy as part of your healthcare team. Registered physiotherapists use hands-on treatment to help you restore and maintain overall strength, movement and well-being.

We empower you to achieve your goals through individualized treatment plans geared to get you back to your lifestyle, work or sport.
Physio gives you the tools to treat:
Offering a wide range of services to help people of all ages and physical abilities.
LV Physiotherapy combines clinical excellence with outstanding customer service.
And we measure success by the impact we make on your life.


Get back to an active lifestyle, whatever that looks like for you.
Contact
5-274 Fourth Ave, St. Catharines, ON L2S 0B6
(905) 682-5119
lvphysiotherapy@gmail.com
Open Hours
Mon-Thu: 8 am-7 pm
Friday: 8 am-2 pm